Andrea Lieberman's list of celebrity clientele reads like a list of the best of the best when it comes to style. From Gwen Stefani (circa Just a Girl) to Eve, Diddy, Janet Jackson, and Mary J. Blige, Andre Lieberman's taste level MADE the aughts. You know who put Jennifer Lopez in the green Versace dress, she did.
Even more inspiring than her impressive resume, is her wildy winding career path. Now at the helm of her namesake label, Andrea focuses on the one thing designers have yet to master — dressing real women. With now two Nike Cortez collabs under her belt, it's clear Andrea's hustle remains skrong.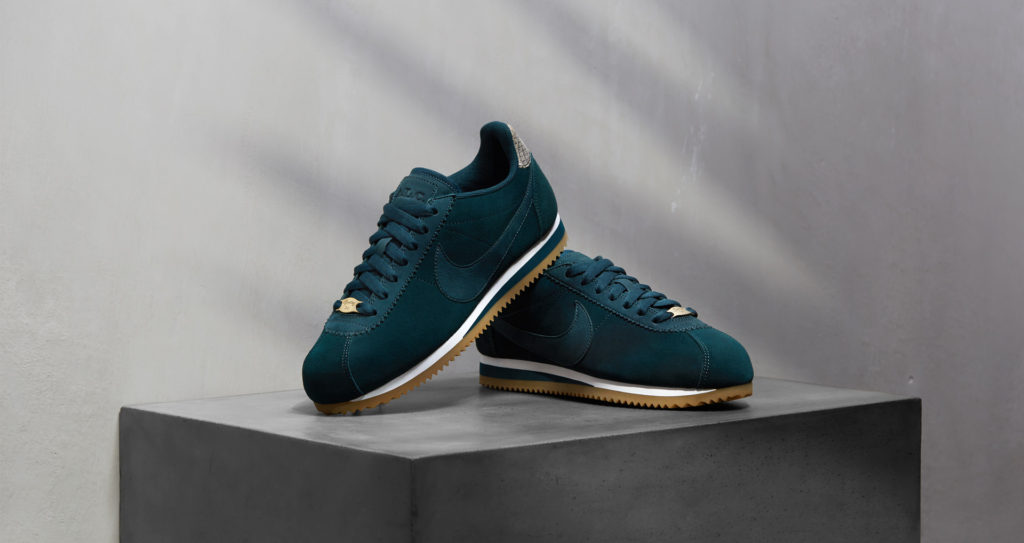 At the GOAT panel, you discussed how your career evolved from owning a small storefront to styling then designing. Can you talk about how your unconventional career path shaped who you are today?
I've always gone with my gut, following what feels right and important to me. I've never looked at it as a career path, but more as being drawn by the greater pull of what inspires me.
Your styling roster is the stuff of legend. What was it like working with musical icons like Jennifer Lopez, Diddy, and Gwen Stefani?
I had the great fortune to collaborate with some of the most iconic artists in the industry whose careers have spanned the last two decades. When I was working with them, it was during a really exciting time when fashion and music became entertainment and we all were on the forefront of this new era, understanding how performance and style were inherently linked.
You truly make clothes for women, we're curious — what's your design process like? Where do you look for inspiration?
When designing a collection, I'll often draw on my own history. Everything from my global travels to growing up in New York informs my designs. Most importantly, I'm inspired by the modern woman on the go – her style is effortless yet elevated – and I try to design clothes with her lifestyle in mind.
We caught a preview of your second Cortez collection with Nike at your intimate Q&A during GOAT's pop-up museum. Can you tell us a little bit about the upcoming release?
The upcoming drop is a continuation of the original Cortez collection. We're releasing a new color, a deep green, that is inspired by and can be paired with our current collection.
Your first Cortez collection features expressions like "Love More," "Do It. Own It." and "Think How You Can." Why was it so important to include messaging in this release and will that theme be revisited in your second collection?
The messaging in the sock liners reflected our mindset of empowerment and positivity, a reminder the wearer carries with her everyday. The newest release will include the message "Do It. Own It.", a phrase that expresses the energy around women's empowerment today.  
Lastly, is there any advice you'd like to offer aspiring stylists, designers, or anyone pursuing a creative field?
I'm a strong believer in making the most of opportunities and rising to the occasion. Always look forward and always embrace the hustle.