Jordan brand has released their women's summer 2018 lineup with the heroes of the collection being rose gold Air Jordan 3 and 11 silhouettes. Rounding out the collection are the Jordan Modero slide, Air Jordan 1 Low NS, Air Jordan 1 High Zip, Air Jordan 1 High Prem, and Air Jordan 1 Low Lifted, all done in pastel hues.
For those who limit their Jordan collections to classic colorways and silhouettes worn by MJ, what is the significance of something like a pinkified Air Jordan 11?
It's hard not to play favorites when it comes to Jordan releases. A cherished silhouette is more than just a style choice, for most of us our favorite J's are inexplicably linked to nostalgia. Let's say the good ol' budget only allows for one pair of sneakers this month, what would make a rose gold anything more desirable than spending the same cash on a new (or used) find via GOAT, StockX, or eBay?
To appreciate the Jordan women's Summer '18 collection, you have to approach it not as a consumer, but as an appreciator of sneaker culture and the progress that a female-centric collection represents. While models such as the Air Jordan 12 look to women's shoes for inspiration and women are no doubt purveyors of sneaker culture, landmark moments for women in the Jordan lineage are few and far between. Here's a bit of a timeline of major moments for women in the world of Air Jordan:
1984 Michael wears first pair of Air Jordans
2010 Vashtie Kola designs the first female Air Jordan
2017 Aleali May designs the Shadow Satin Air Jordan 1
2018 Jordan releases it's first collection designed for women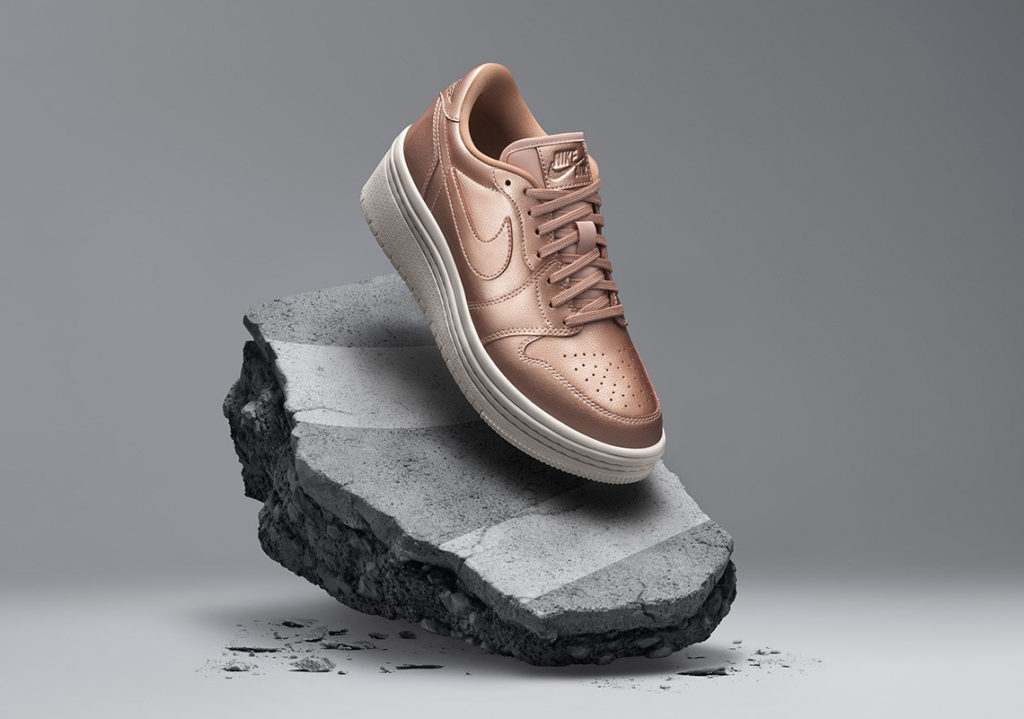 For Jordan purists, it's tempting to roll your eyes at yet another pastel offering, but while we wait for what sneaker collectors really want — women's sizing in every shoe (no it's not the same as GS) and more women's only releases in Bulls colorways — let's appreciate the collection for the culcha.