There's an upside to fashion from the early aughts making a comeback. For one, you can look back on your milkmaid headscarves and inflatable backpacks with a twinge less scrutiny. Oh, and if for some reason you've been holding on to those throwback jerseys, tracksuits, and fur-trimmed parkas you begged your mom for — you're about to look like a G.
With more brands capitalizing off of the nostalgia of Millennials (and arguably the naiveté of Gen Z) where the hell is Baby Phat? Kimora, the time is now!
Make no mistake, Baby Phat had an incredible ten year run. Launching in 2000, Baby Phat managed to successfully piggy back off of its boo-thang Phat Farm, eventually surpassing it's popularity as a stand-alone brand. Unlike FUBU Ladies, which had the same street cred, just without the sauce — so to speak.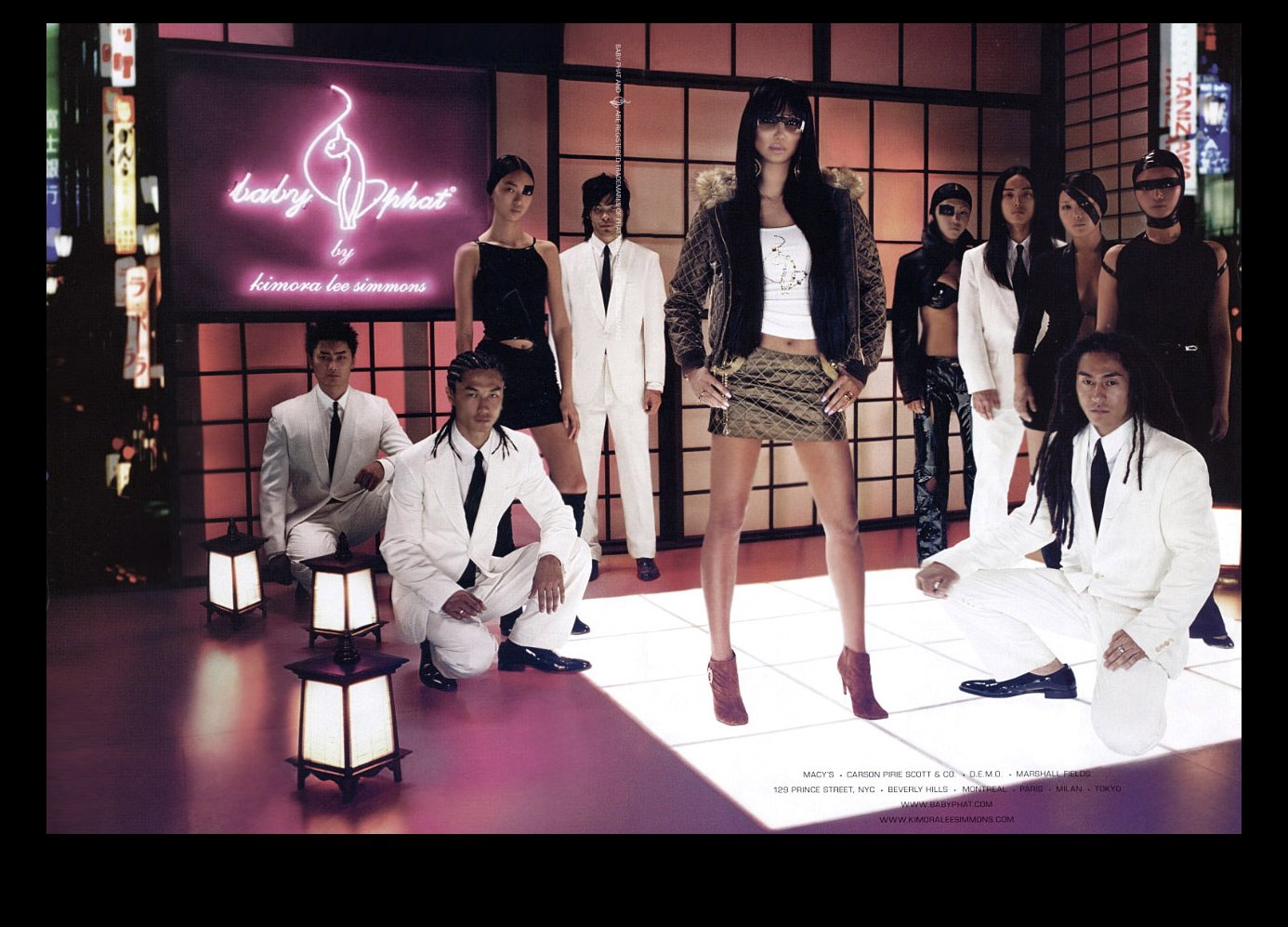 Baby Phat exuded hood bish luxury in a way Eve's brand Fetish never did and while Nelly's Apple Bottoms made great fodder for rap songs (word to Flo-Rida, we see you, T-Pain), it was a play cousin at best to the Baby Phat brand.
Sure Apple Bottom jeans were cute, but did they have flip phones and debit cards?
Place Apple Bottom and Baby Phat side by side and we have a very "you versus the girl he tells you not to worry about" situation.
Roc-a-Wear had great celebrity backing — Victoria Beckham modeled in a campaign for crying out loud, but Baby Phat's over-the-top glammy branding made it much more desirable at the peak of it's popularity. Opening a Roc-a-Wear fur trimmed puff coat on Christmas just wouldn't have been the same.
The most formidable competition for peak Baby Phat was most likely peak House of Dereon. Understand though, they had BEYONCE starring in the campaigns, featuring the brand in videos, and serving up shameless plugs in "Get Me Bodied" and "Single Ladies." This same argument applies to any comparisons of Baby Phat to JLo's eponymous brand.
Both JLo and House of Dereon had pop star backing. Baby Phat Baby Phat-ed itself without allathat.
Kimora may have been married to one of hip-hop's most formidable moguls, but Baby Phat succeeded without any iconic lyrical product placement. It is worth noting that De La Soul showed BP some love in their "Baby Phat" track and video, which in all fairness was just as much about baby fat. Ginuwine followed suit in his ode to denim, "In Those Jeans."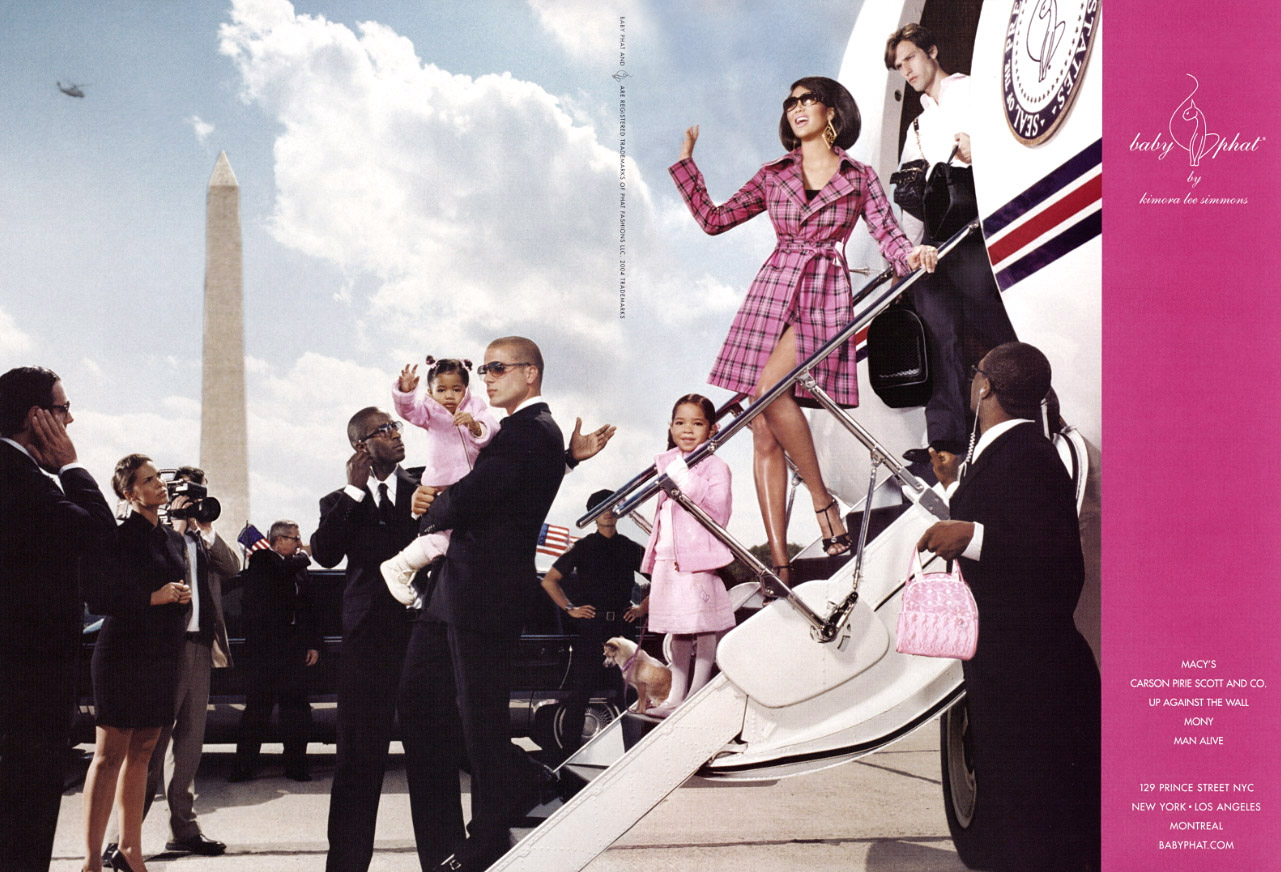 Now's the time for a Baby Phat comeback. Juicy Couture tracksuits are back, FILA has a collab with Vetements designer Gosha Rubinsky, you can find ESPRIT in Opening Ceremony, Kappa is back, Champion is back, Rihanna did a music video in a Sean Jean denim jacket, Urban Decay re-released its first collection from '96, and Patta collabed with FUBU. So once again, where is Baby Phat?
Where's the novelty iPhone case in the shape of the Baby Phat Nokia flip phone? We need that.
Where are the new and improved tracksuits? (Tapered legs, please.) Where's the logo jewelry? The glam editorials? The sneakers? K, we don't need the sneakers. But those editorials? If that same eye was applied to social media, Baby Phat, who hasn't so much as an Instagram btw, could dominate.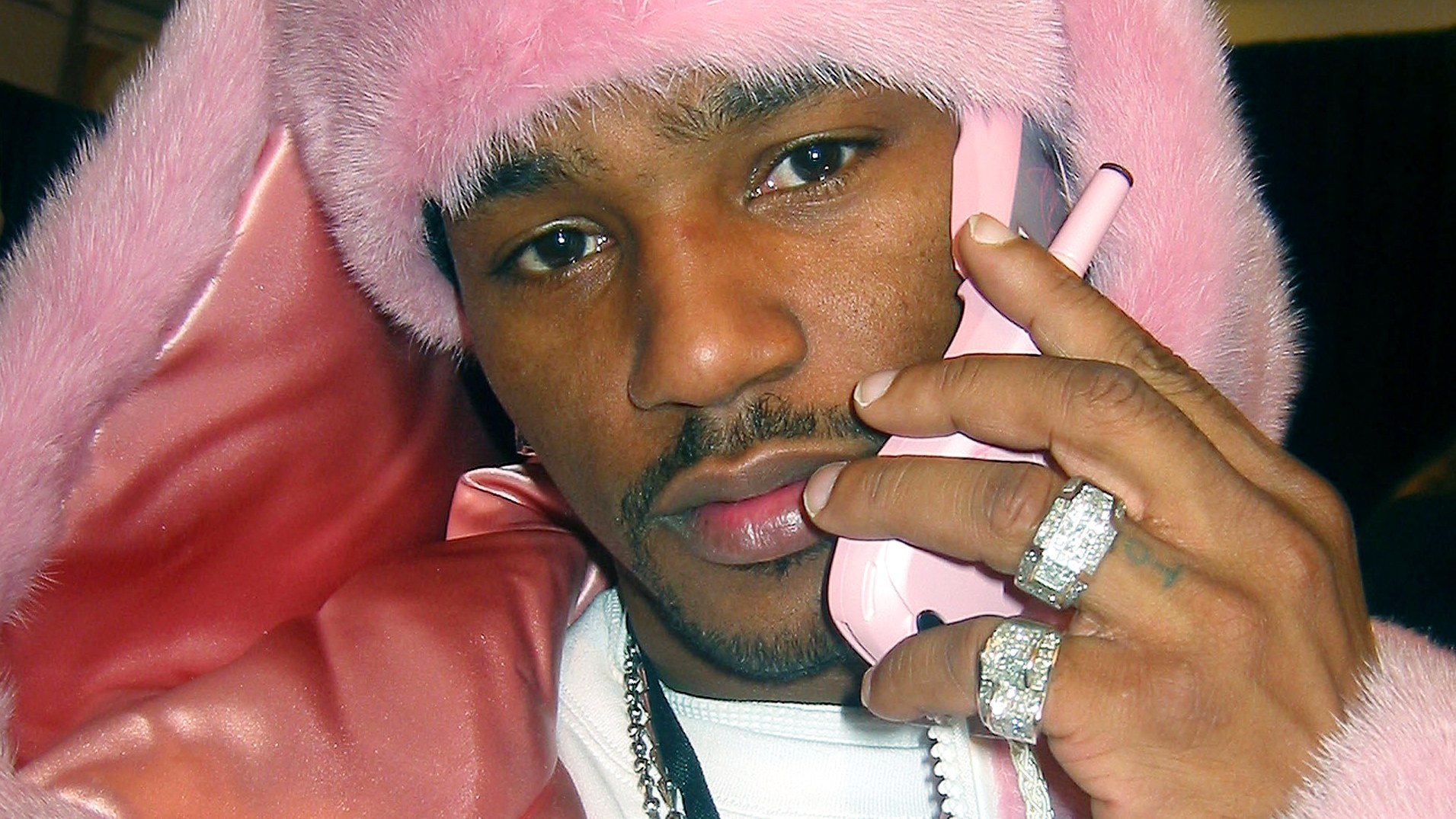 Baby Phat fashion shows were — forgive the term — phabulous. You know where Cam'ron wore his legendary pink fur and headband combo? TO A BABY PHAT FASHION SHOW.
No shade to VS, but a Baby Phat fashion show? A real one? Not BET Rip the Runway, a REAL ONE?! GIRL. Back in the day BP runway shows were a who's who of rappers, ballers, and OG's thrown in the mix with models like Miranda Kerr, Alek Wek, Naomi Campbell, and Omahyra Mota (the Ruby Rose before Ruby Rose, no?) A 2017 Baby Phat fashion show could potentially take the crown as the most hyped event at NYFW, fr fr.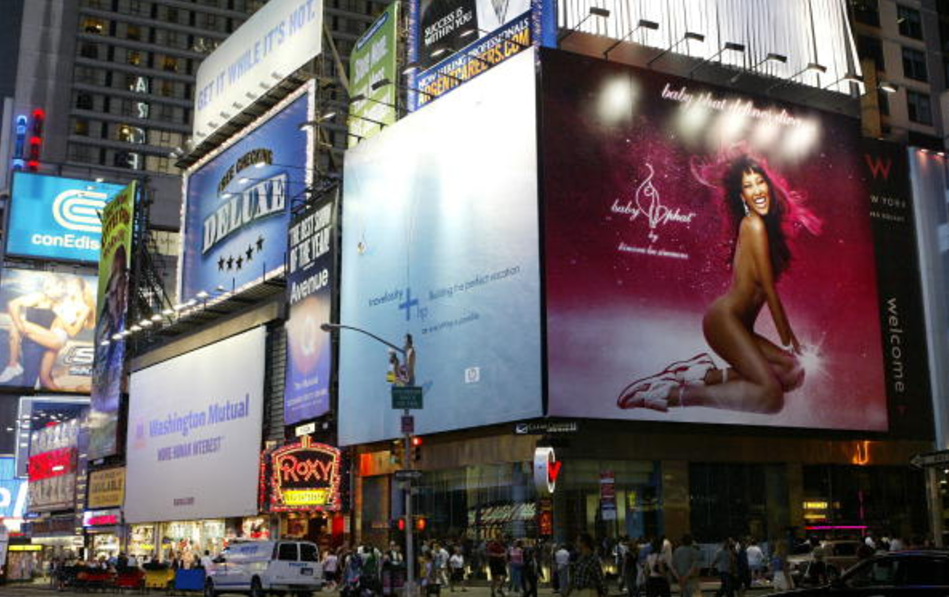 Obviously Baby Phat's rightful resurgence is easier said than done. Back in 2010, it was reported that Kimora Lee Simmons and Kellwood (Baby Phat's parent company) parted on bad terms. Rumors circulated the Kimora was actually fired for her constant over-budget spending on campaigns, including body doubles and the Cadillac of airbrushing.
"Baby Girl" merch has already hit Forever 21.
We have a very small window to work with, people. If somehow, perhaps through intense couple's counseling and mediation, Kellwood and Kimora could come together on at the very least a capsule collection, it would be a win for the culcha.
Reality check — Kimora is most likely far more concerned with her namesake brand, shoppable at Lyst.com and in her New York Atelier, than the Phat Fashions of yore. She's more into tailoring than track suits, more pantsuits than puff coats, more A-line skirts than animal prints.
Somewhere, in the multifaceted mega karat pink diamond heart of Kimora Lee Simmons lives a sultry, line drawn cat, perched on a velour pillow, plotting it's escape. When she re-emerges, I'll be ready.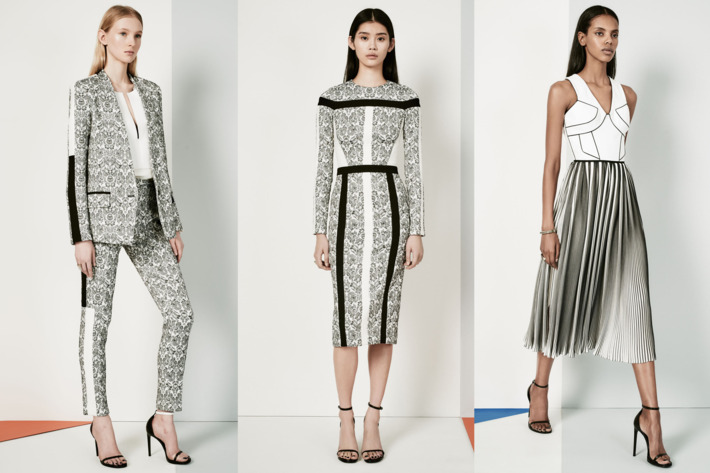 Update: BabyPhat.com is back and an Instagram page has emerged. THERE. IS. HOPE.