Zara, Zara, Zara. While your relationship with all things streetwear is rocky at best (those "off-white" inspired leggings aren't helping the cause btw), you may have just redeemed yourself at least in part. Zara my dear, whether you know it or not, you just dropped a mighty fine styling tip for hoodie-lovers aka everyone.
Part of the magic of Zara is the online shopping experience. The photography style which has been borrowed from the likes of Celine and now trickled down to Forever 21 and ASOS, is more than just easy on the eyes. Zaratography serves up some pretty solid styling inspo. And this isn't just limited to tricky pieces like this cropped puffer or the aforementioned off off-white stirrup leggings. The hardworking stylists over at Zara are serving up style inspo that doesn't require a trip to the mall.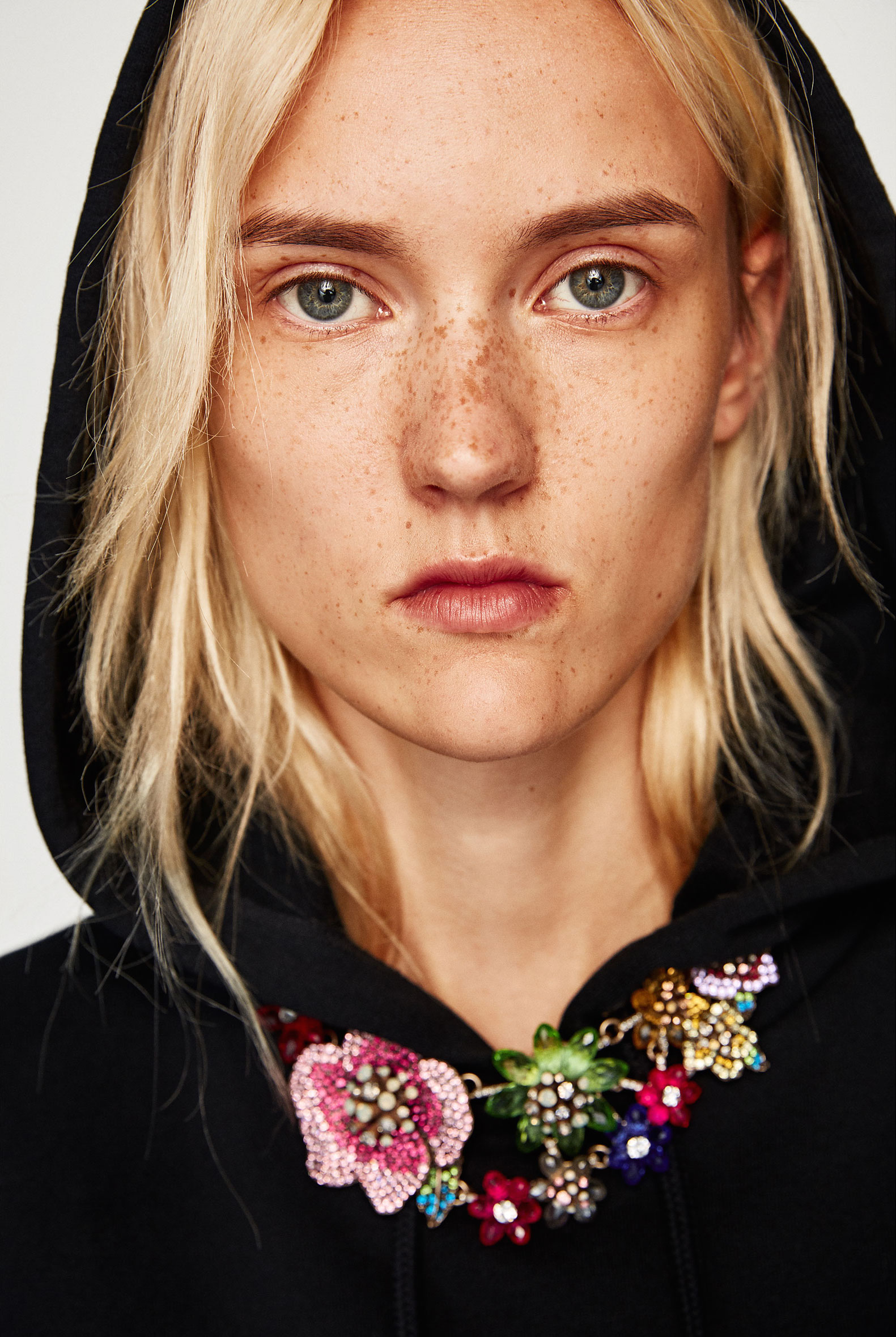 Take this Bejewelled Floral Necklace. Nothing to write home about. But layered under — yes, you read that right, UNDER — a hoodie? That's pretty brilliant.
Take this as an earnest plea from Zara to dig up that old statement collar from your Carrie Bradshaw phase when you thought a neck full of beads + a graphic tee + an A-line skirt was the thing to do. Those were sad, sad times.